International online conference: "GAME OF PROFESSIONALS. CLIMATE. THE FUTURE IS NOW"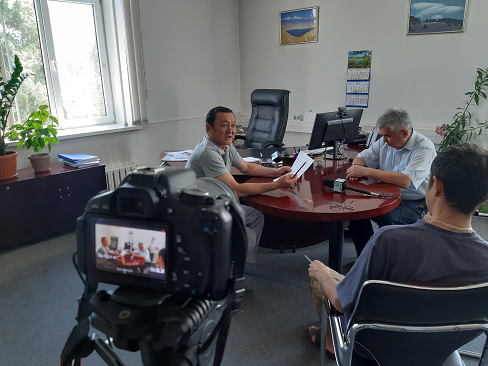 Interview with members of the international public movement ALLATRA
On June 27, at the Central Asian Institute for Applied Geosciences (CAIAG) in Bishkek, Kyrgyzstan, members of the global public movement (GPM) ALLATRA held an interview with climate researchers in Kyrgyzstan – Mr. Bolot Moldobekiv, CAIAG co-director, candidate of geological and mineralogical sciences, head of the1st Geodynamics and Georisks Department and Mr. Ryskul Usubaliyev, candidate of Geographical Sciences, head of the 2nd Climate, Water and Natural Resources Department. The interview was videorecorded for the "Game of Professionals. Climate" TV show. This event will be held on June 29, 2019 at 6pm Bishkek time. You can register for this event via the https://allatra.tv/gp-climate/ru/ link.
During the interview, climate change in Kyrgyzstan was discussed, in particular, glacial melting (by an average of 1–1.5 meters per year), heavy rainfall in late May and early June 2019, which caused flooding and mudslides in southern Kyrgyzstan and in Tajikistan, and summer drought observed in recent years in Kyrgyzstan. Also, topics such as melting glaciers at the poles of the Earth, rise of sea level, slowing down the Gulf Stream and earthquakes were discussed. When asked whether climate change is a consequence of the influence of an anthropogenic factor or whether it is related to nature's cycles, the glaciologist Ryskul Abdydzhakypovich replied that the natural factor still prevails, since statistics shows the same temperature increase even before the Industrial Age, when man's influence on nature, in particular, the level of air pollution by exhaust gases was minimal.
After the interview, there was a discussion about whether people in extreme climatic conditions could remain human and help each other. Will they be able to overcome their trashy, selfish aspirations in order to help the needy by sharing food and shelter with them?
In addition to climate projects, ALLATRA deals with projects in physics, psychology, archeology, history, etc. The ALLATRA movement is outside of religion and politics and it has representatives of different religions, nationalities from more than 180 countries of the world. People are united by the general idea of building a creative society, because we see that the current consumer format has led to a dead end of civilization. And it depends on everyone's efforts, whether we can overcome our negative prejudices in the conditions of climatic disturbances and unite humanity into one big Family.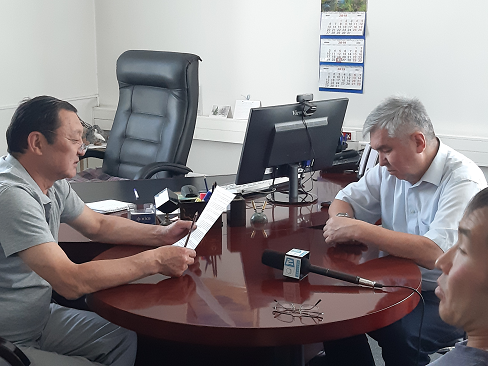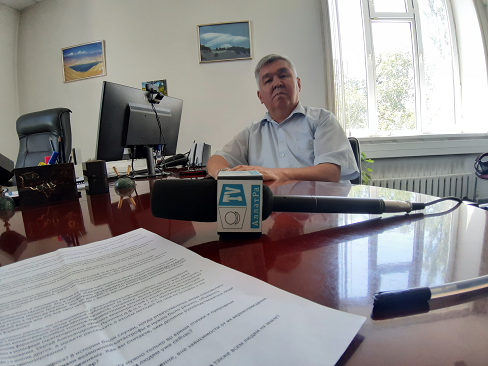 The release was prepared by own and Meder Jaylobaev's materials.