National Inception Workshop for the Kyrgyz Republic as part of the launch of the UNESCO-Adaptation Fund project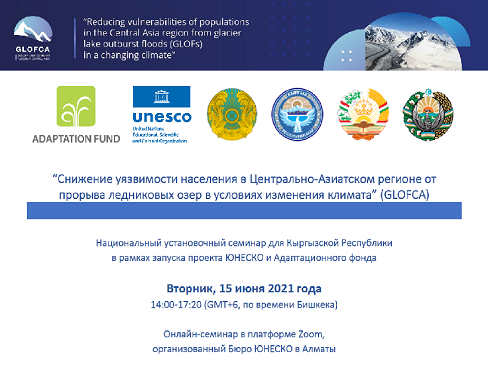 On June 15, 2021, a National Inception Online Workshop for the Kyrgyz Republic was held, organized by the UNESCO Office in Almaty as part of the launch of the GLOFCA project.
On April 29, 2021, the UNESCO Almaty Office launched a new regional project "Reducing vulnerabilities of populations in the Central Asia region from glacier lake outburst floods in a changing climate" (GLOFCA). Four countries of the region are involved in the project: Kazakhstan, Kyrgyzstan, Tadjikistan and Uzbekistan.
CAIAG is a leading organization and takes an active part in the implementation of a number of tasks together with other organizations from Central Asian countries.
The event was attended by relevant ministries and departments, specialized research institutes, regional partners and international organizations. The goal of the proposed GLOFCA project is enhancing adaptation to climate change in Central Asia by reducing social risks and vulnerabilities associated with glacier lake outburst floods (GLOF). The project also aims to strengthen monitoring, analytical capacity, and the response capacity of institutions and government officials responsible for disaster risk reduction, emergency situations and climate change adaptation through education and awareness at the local communities level, as well as through the establishment of early warning systems supported by the necessary monitoring strategies.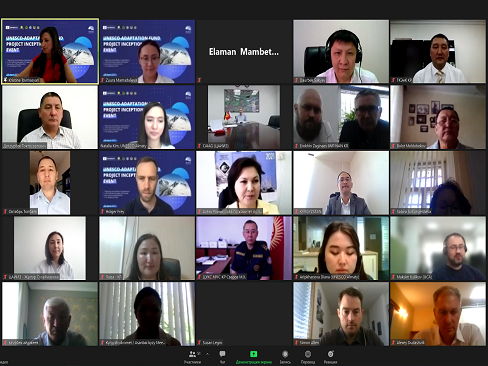 Prepared on the basis of own and UNESCO materials.