CAIAG laboratory building finally opened!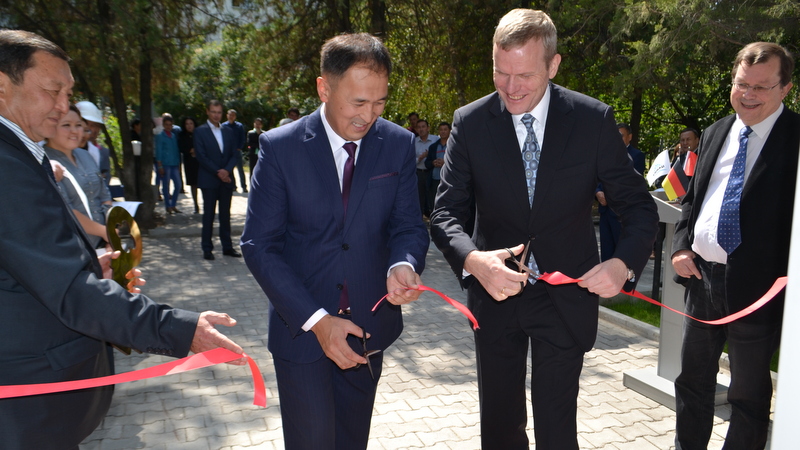 On Monday, September 3, 2018 in the CAIAG took place the opening ceremony of the laboratory building. The building was repaired by financing from the Ministry of Finance, Kyrgyzstan in 2018.
The ceremony was attended by stats-secretary of the Ministry of Emergency Situations of the Kyrgyz Republic Mr. A. Mambetov, the deputy Minister of Education and Science of the Kyrgyz Republic Mrs. N. Jusupbekova, academicians Mr. A. Aidaraliev, Mr. A. Kutanov, deputy of German Ambassador in Kyrgyzstan Mrs. Irge Berg and representatives from German Research Center for Geosciences (GFZ, Potsdam, Germany): Administrative Executive Director Dr. Stefan Schwartze, International Office, Group Leader Dr. Ludwig Stroink, Co-director CAIAG from Germany Dr. J.Lauterjung. Representatives from the construction company "NAK-stroy" gave the symbol key to the co-director of the CAIAG Mr. B. Moldobekov.
The new laboratory building opening is the next step in the CAIAG activity. We hope to extend more issues and capacity building in the following areas: geodynamics and georisks, climate, water and glaciers, monitoring systems and data management through increasing the research base.