The World Mountain Forum (WMF) was held 23-26 October 2018 in Bishkek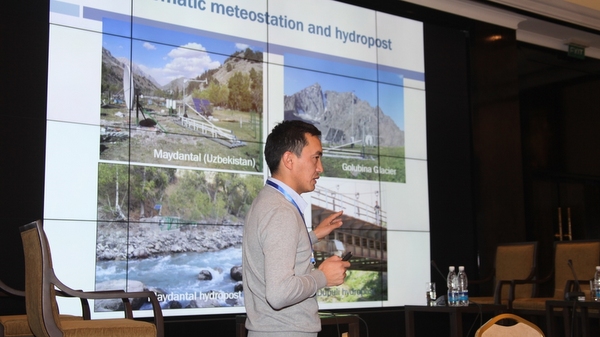 The World Mountain Forum (WMF) provides an opportunity for government officials, researchers and practitioners to share experiences and best practices, as well as to develop complex solutions to current problems for sustainable development in mountain regions.
This Forum is the fourth of the World Mountain Forums series, hosted by the Government of the Kyrgyz Republic with the support of the Government of Switzerland, the University of Central Asia and the Aga Khan Foundation.
Azamat Osmonov, Officer of Department 2 "Climate, Water and Natural Resources" presented the results of the research "Trends in the water resources of Kyrgyzstan in connection with climate change" at the Forum.