Visit of Manas University representative Rolf Kuhenbuch to CAIAG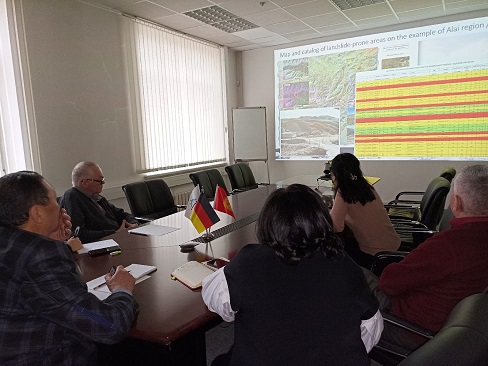 Visit of Manas University representative Rolf Kuhenbuch to CAIAG
On March 2, 2022, a representative of the Kyrgyz-Turkish University of Manas, Rolf Kuhenbukh, visited CAIAG.
During the meeting, priority areas of cooperation on the Master's program were discussed. As noted by co-founder B.Moldabekov, CAIAG attaches great importance to the education of the youth of Central Asia. Prospects for the development of bilateral, joint activities were also discussed.
Prepared according to our own materials.
Visit of Manas University representative Rolf Kuhenbuch to CAIAG