Kyrgyz farmers and government agencies will be able to monitor the state of the lands via satellite
Details

Published: Friday, 21 May 2021 17:19
Written by Elaman Mambetaliyev
Hits: 1470
Kyrgyz farmers and government agencies will be able to monitor the state of the lands via satellite.
The SIBELIUs project, implemented by Mercy Corps with financial support from the UK Space Agency, donated the server hardware and software of the Kyrgyz Data Cube to the Central Asian Institute for Applied Geosciences (CAIAG) in Bishkek.
The Kyrgyz data cube provides open access to satellite imagery and data on pasture conditions, snow stocks, temperature and drought. The Ministry of Agriculture, Forestry and Water Resources of the Kyrgyz Republic, the Ministry of Emergency Situations of the Kyrgyz Republic and other organizations can analyze both the state of the lands and see trends and take the necessary measures without visiting the sites.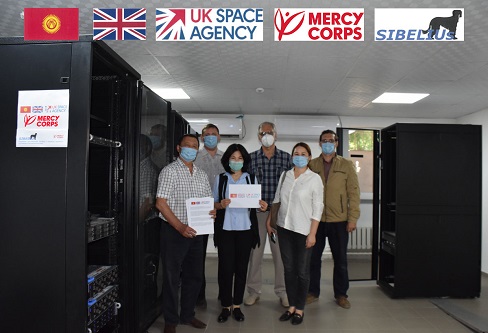 According to the project representatives, this technological solution is especially important for Kyrgyzstan, where more than 60% of the population is employed in the agricultural sector. The lack of water and drought caused by climate change lead to a shortage of irrigation water and degradation of pastures.
The Kyrgyz data cube contains an archive of satellite images and data of Kyrgyzstan for the last 5-10 years, and also continues to grow with new data received every day. Software turns these images into digital and visual data.
Mercy Corps is an international humanitarian organization that has been working in Kyrgyzstan since 1994. Between 2012 and 2020, Mercy Corps provided humanitarian assistance to 510 schools across the country, including food delivery and infrastructure repairs to run school meals.
The Central Asian Institute for Applied Geosciences is a non-profit scientific institution established by the Government of the Kyrgyz Republic and the German Research Centre for Geosciences in Potsdam. The institute conducts scientific and applied research on disaster risk reduction, water resources management and adaptation to global changes in Central Asia.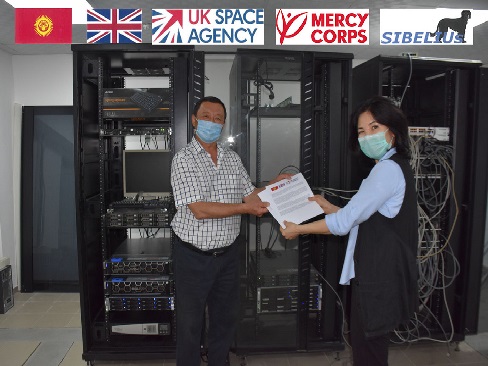 Prepared by own materials and Mercy Corps materials.