Bases of hydrological forecasting and modelling.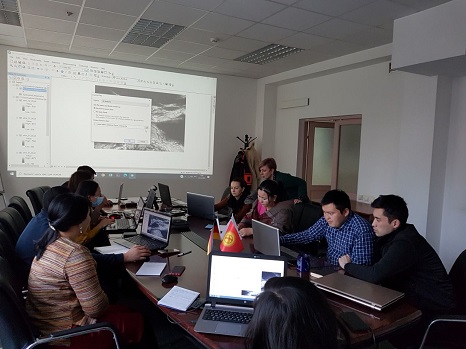 On December was starting course on "The basis of hydrological forecasting and modelling" in CAIAG.
The course has been holding by scientific-researcher Olga Kalashnikova based on "High school of Masters and Doctors degree". In addition to our own scientific research carried out at CAIAG, the course program included materials from colleagues from the German Center for Earth Research (GFZ) and the Potsdam Institute for Research on the Impact of Climate Change (PIK), as well as materials from The Republic State Enterprise Kazhydromet.
Financing support on obtaining materials for this lecture provided by projects CAWa and CAREC.
On current year postgraduates and invited staff from Kyrgyzhydromet will learn to operate independently with hydrologic and climatic models.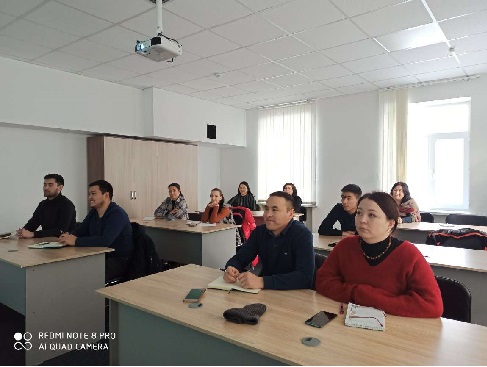 On photo: Introduction with group and test of basic knowledge as well as motivations of students in orally and written form.
Lecture 1. General information on hydrological forecasting. Introduction to hydrological forecasting with applied information about snow surface data MODIS for Tian-Shan mountain rivers.
Prepared by own sources.