Scientific Advisory Board
11th meeting of the CAIAG Scientific Advisory Board
On September 25, 2020, the 11th meeting of the CAIAG Scientific Advisory Board was held in Bishkek. This meeting was attended by members of the Advisory Board Nurtayev Bakhtiyar Sayfullaevich - Deputy Director of the Institute of Geology and Geophysics, Tashkent Uzbekistan, Rybin Anatoly Kuzmich - Director of the Research Station of the Russian Academy of Sciences, Russian Federation, Ukashev Zhyrgalbek Isakeevich - Director of the Center for Emergency Situations and Disaster Risk Reduction of Kazakhstan, Almaty Kazakhstan, Helzle Martin - professor of the Department of Geosciences of the University of Fribourg, Fribourg, Switzerland, Schneider Christoph - professor of climageography, director of the Geographical Institute of the University in Berlin named after Humboldt and Adrien Oth - Scientific Director of the European Center for Geodynamics and Seismology, Germany. Most of the members participated online in connection with the quarantine measures.
During the meeting, a new member of the Advisory Board was introduced, and also a new co-director of CAIAG from the German side, Oliver Bens. Members of the Advisory Board discussed the CAIAG Activity Report for 2019-2020 presented by the heads of the CAIAG departments. The main issues of CAIAG development, problems and their solutions in various scientific directions of CAIAG were highlighted. Based on the results of the activity report, recommendations were given by the Advisory Board, as well as advice for further development.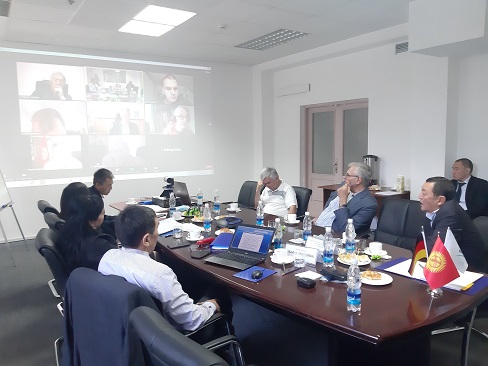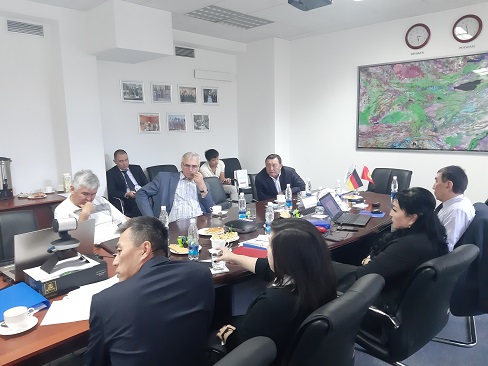 Подготовлено по собственным материалам.