The effects of climate change in Central Asia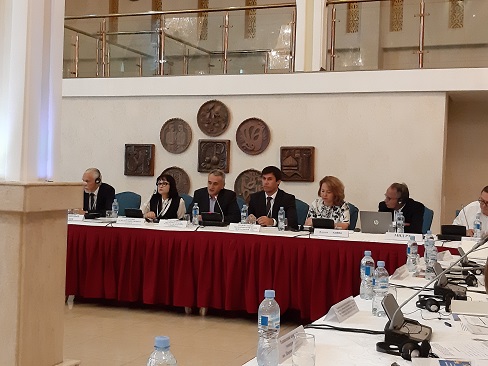 At a regional workshop in Tajikistan, the effects of climate change in Central Asia were discussed
Central Asian countries are among the most vulnerable to climate change. Climate change affects the well-being of 72 million people, mostly living in rural areas of the Central Asian region. Given that agriculture is a key sector of the economy, the effects of climate change pose a serious threat to food security and regional sustainability. Improving resilience to the increasing impacts of climate change, such as melting glaciers and drought, is a top priority in reducing poverty and improving welfare in the region.
To discuss issues of the impact of climate change, land degradation, mitigation of climate change effects and the exchange of climate information, a regional seminar was held on September 27, 2019 in Dushanbe, in which more than 60 researchers, practitioners from five Central Asian countries took part.
According to the seminar participants' opinion, the exchange of climate information and technological solutions in this area, improving access to information will be one of the key factors for increasing the adaptive capacity of local agricultural producers and nature users to reduce the effects of climate change. To this end, a Central Asian Climate Interactive Internet Platform is being created, which will assist in obtaining complete data, information and analytical tools on adaptation and mitigation of climate change effects. The platform is created by the international organization ICARDA, known in the region for its agricultural scientific research in the arid (dry) areas of the region of Central and West Asia and North Africa. ICARDA received a mandate for the development of the Platform from the Regional Ecological Center for Central Asia, which implements the regional component of the Program "Adaptation to Climate Change and Mitigation of its effects in the Aral Sea Basin" (CAMP4ASB).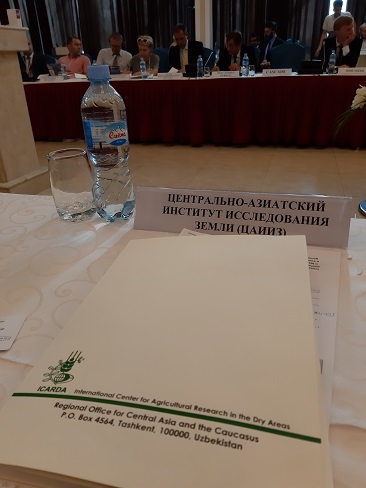 Currently, access to data on the effects of climate change in the region is difficult due to the fragmentation of data from local, regional and global sources. The platform will facilitate the collection of open data, its exchange and dissemination, will provide interfaces and tools for visualizing and interpreting data during assessments of the impact and consequences of climate change. The platform will provide free open climate information on climate data, long-term forecasts of climate change, hydrological databases on Central Asian river basins, disaster data, agricultural production information, soil maps, greenhouse gas emissions data and much more.
Of course, the provision of such information, knowledge and experience will help policy makers, scientific and local communities and other stakeholders to make it available and analyze climate change data. The platform, which is expected to be launched in the summer of 2020, will significantly improve access to climate data, and the process of its creation and further work will contribute to country, regional and international cooperation in the field of climate change.
Source: Own materials and ca-climate.org