Final seminar of the SIBELIUs project
On October 25, 2021, the final seminar of the SIBELIUs project "Visualization of climate change trends in Kyrgyzstan through satellite observations of the Earth (Kyrgyz data cube)", organized by the Unison Group, was held at the Park Hotel, in which all interested parties took part.
The international organization Mercy Corps in Kyrgyzstan and the English company eOsphere, in partnership with the Pasture Department under the Ministry of Agriculture, Water Resources and Regional Development of the Kyrgyz Republic, have been implementing the SIBELIUs project since 2020. Within the framework of the project, the Kyrgyz data cube was developed, which is a repository of satellite images and tools for their processing related to the state of pastures, soil moisture, snow cover, drought and soil temperature.
The content and management of the Kyrgyz data cube is entrusted to the Central Asian Institute for Applied Geosciences (CAIAG).
On behalf of CAIAG, a presentation was made by the head of the department "Monitoring and data management systems" Alexander Vladimirovich Zubovich with the topic "Opportunities and prospects of the Kyrgyz data cube".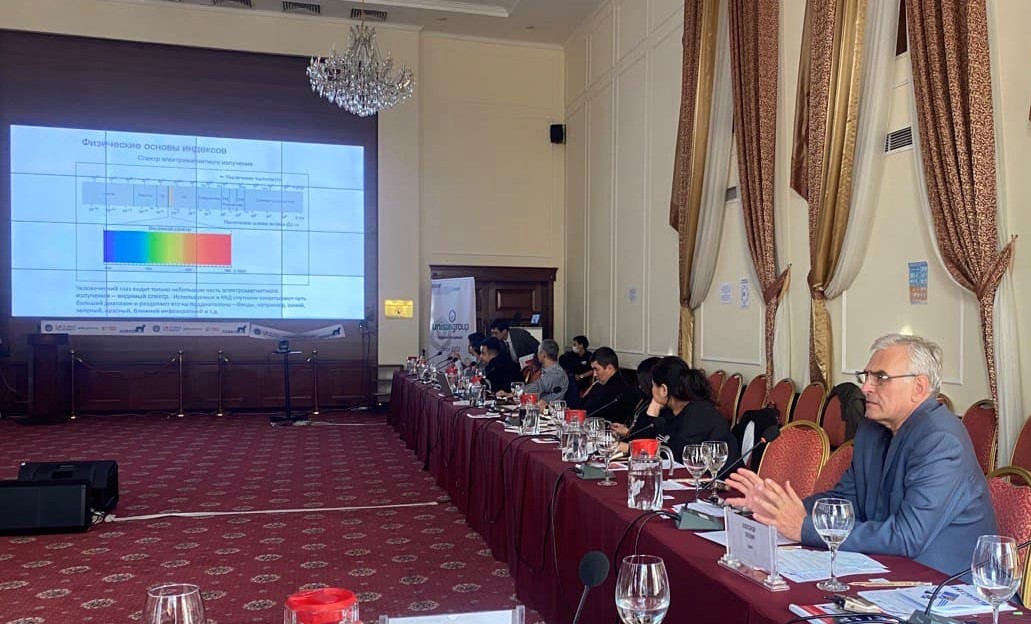 The seminar also discussed:
Climate change in Kyrgyzstan.
Overview of the SIBELIUs project.
Kyrgyzstan data cube: what is it and how can it be useful?
Measuring requirements and sustainability in a pasture community.
National Spatial Data Infrastructure of the Kyrgyz Republic.
Interaction with pasture committees and local people in rural areas.
Application of the visualization map by pasture committees.